We do more than build high quality homes across multiple tenures in Scotland. From our employees and sub-contractors to our suppliers to our customers and those in the wider communities in which we are building – looking after people is a key part of our ethos within the Springfield Group.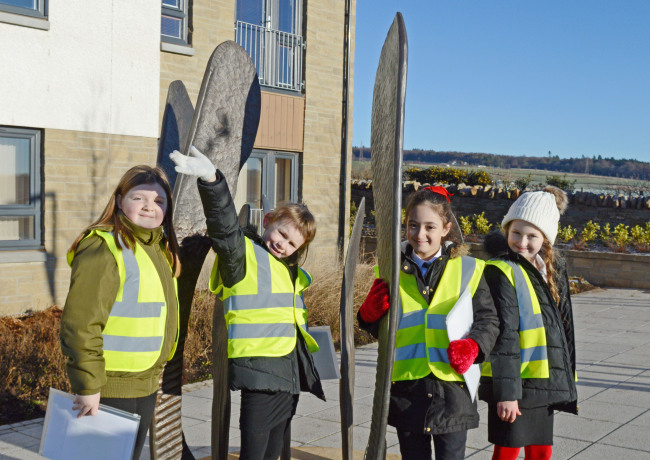 Looking after our employees
As a major employer across Scotland, we are proud to create a culture where everyone can thrive. We published our first Equality Diversity and Inclusion Policy in 2022. We recruit based on the best person for the job, have an excellent Gender Pay Gap performance and are members of a number of charities who offer our staff, sub-contractors and their families a wide range of support.
Investment in skills
Our extensive expertise in the sector gives us a responsibility to support the next generation to develop skills and forge their career paths. To achieve this aim, we dedicate significant resource to upskilling our staff to ensure they have the knowledge, skills and expertise to successfully progress.
Apprenticeships are an integral part of our company's ethos and something that will continue to play a vital role in our success. Welcoming our first apprentices in 2002, we have always sought to create a workplace where everyone can thrive. We've maintained this ethos as we've grown in size from less than 50 employees 20 years ago to over 750 today and our commitment to apprenticeships and other formal training has been consistent and exemplary.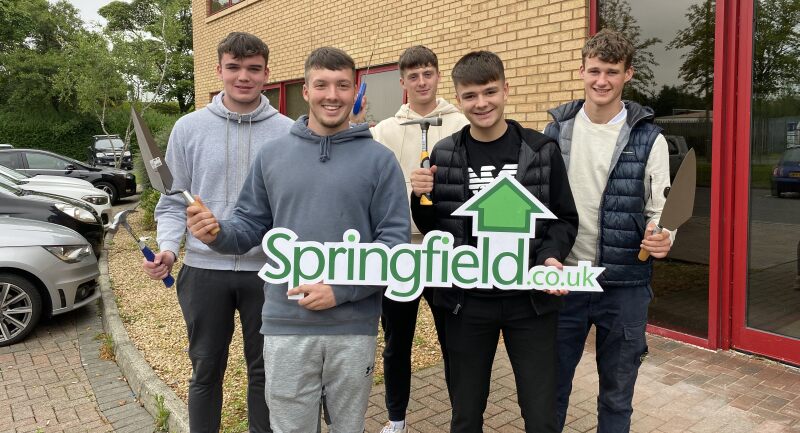 Over the years, we have supported hundreds of people to achieve their qualifications and we operate one of the largest apprenticeship programmes in Scotland. An aspirational benchmark set for the housebuilding industry involves having 7% of the workforce as trainees, including graduates and apprentices and we recently received recognition for being well in excess of that.
Andrew Carr is a first-year apprentice bricklayer has been doing especially well during his studies and on site. He was selected to take part in the CITB SkillBuild competition in 2023 and has been an advocate of apprenticeships, going above and beyond by speaking at his former high school to highlight the benefits an apprenticeship can offer. You can hear Andrew's story here:
Whilst apprenticeships are fantastic for the individual, they are also great for the business too. Across The Springfield Group, through our work with apprenticeships, we've secured local supply of labour, something that can often be a challenge in more remote locations, while creating staff loyalty and good staff retention.
Wellbeing
With suicide rates within the construction industry above the national average, we are keen to change the perception of mental health within the business and get people talking about mental wellbeing, a notion very much supported by our Board.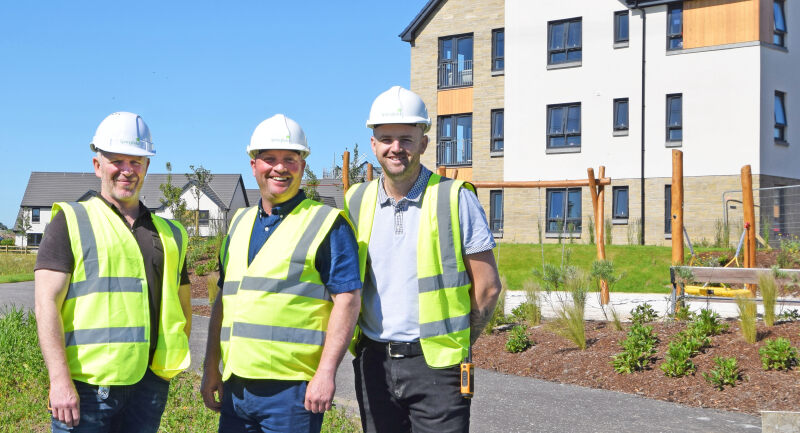 Many of our employees across the Group have carried out some form of Mental Health training, from Mental Health awareness courses to Mental Health First Aid training and suicide prevention. Contact information for staff who are qualified is readily available and published on the staff on our intranet, inSite, for those who may need support.
In addition, we entered into a partnership with The Lighthouse Club – a mental health support charity exclusively for those within the construction sector and their families. The partnership, focusing specifically on the 'Help Inside the Hard Hat' campaign, provides resources to display across construction sites with contact information for the construction industry helpline to help normalise speaking about mental wellbeing.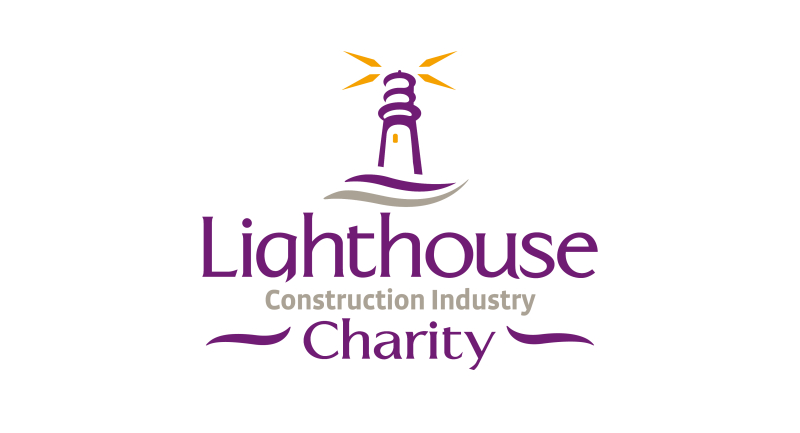 Our initiatives in mental health and wellbeing are offered to sub-contractors working on our construction sites, as well as our direct employees and we have written out to contractors to ensure they are aware of this benefit.
All of our employees have access to an assistance scheme which provides independent and confidential support on a wide variety of issues, helping employees to work towards realistic, achievable solutions.
It is widely documented that leading an active lifestyle has many physical and mental health benefits and we are pleased to also support our employees with free gym memberships, private health care and comprehensive occupational health service as part of our wider commitment to the wellbeing of our people.
Customer Satisfaction
The customer is at the heart of everything we do. We pride ourselves in the care we offer to our customers through the home buying journey and long after they have moved in.
We monitor customer satisfaction through regular surveys, carried out independently by a specialist company 'In-House' to ensure the accuracy and validity of our results. In 2022, we achieved an overall customer satisfaction rating of over 90%.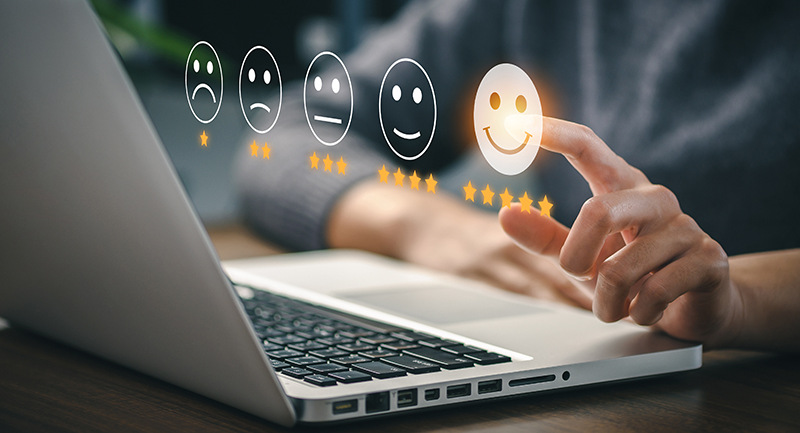 In addition to the rating the feedback our customers provide, we also carefully consider the qualitative feedback that they offer us through the surveys and consider what improvements we could make to our operations in response. Examples have included the provision of instruction videos for the use of air source heating systems (please view example here) and also an online platform for customers to access information about their home as and when they require it to cut-down on email communications.
In fact, these videos are one of the ways we go further for our customers and help them to live sustainably in their home. To ensure our customers were benefitting from the cost and environmental benefits of air source, we created an online guide for them to refer to as much as required.
Community Engagement
We know it takes more than houses to create a home. Alongside creating quality, energy efficient homes and looking after our people, we are committed to doing all we can to create sustainable communities for families to enjoy for years to come.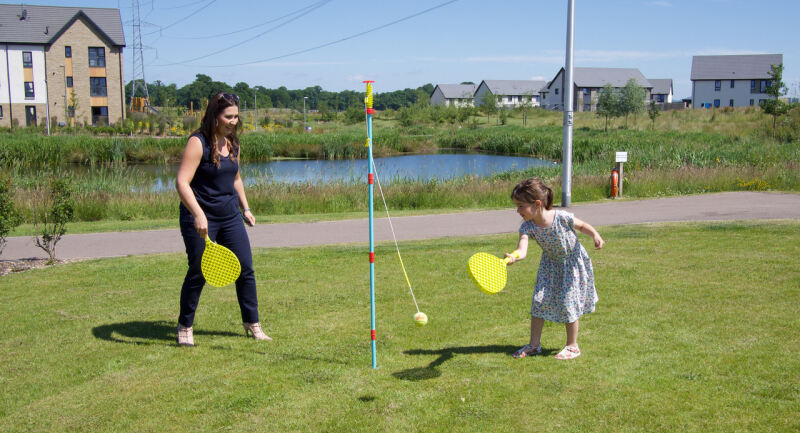 Springfield, quite uniquely, has a dedicated Community Engagement Co-ordinator whose primary focus is to ensure our residents, regardless of tenure, feel part of their neighbourhood, and tackling matters that fall out with the realm of After Sales. She also works with wider communities in areas where we are building and engage with locals in areas we have active planning applications.
Springfield Villages
Our Village developments offer an excellent example of how our approach to delivery goes far beyond the houses we are building. We currently have two active Village developments in Dundee and Perth and we work closely with the community to promote community spirit through seasonal events such as Community Christmas trees, with Santa visits to Summer fetes with ice cream and to address community needs. For example, in response to community demand and feedback in 2021 we enhanced our local plans to provide a kick-about pitch with goal posts so local children had somewhere safe to play football at our Dykes of Gray Village Development.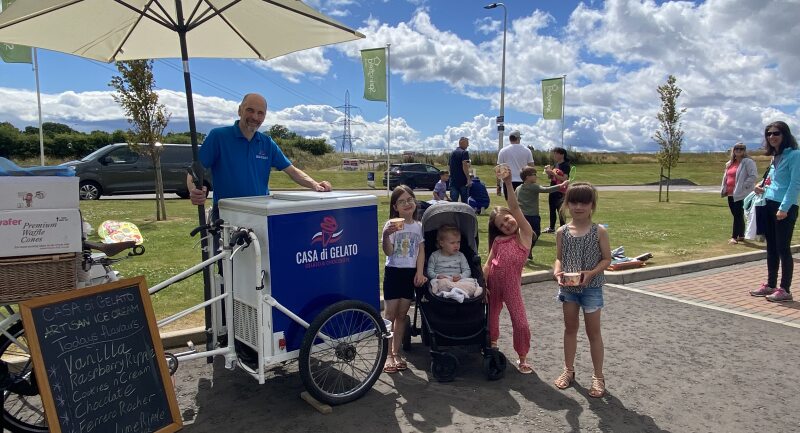 In July 2021, at our Bertha Park Village in Perth, the community were keen to host a pop-up picnic to get to know new neighbours. They reached out to us asking if they could use an open area for this and asked if we were able to support financially. We donated financially to the cause and arranged for a small digger to be available at the event for children to sit in and get photos. It was a great success with around 50 residents in attendance
There have been a number of community events at Bertha Park too. The kids got to sit in a digger and were so excited to come home to show me their Springfield high vis vest.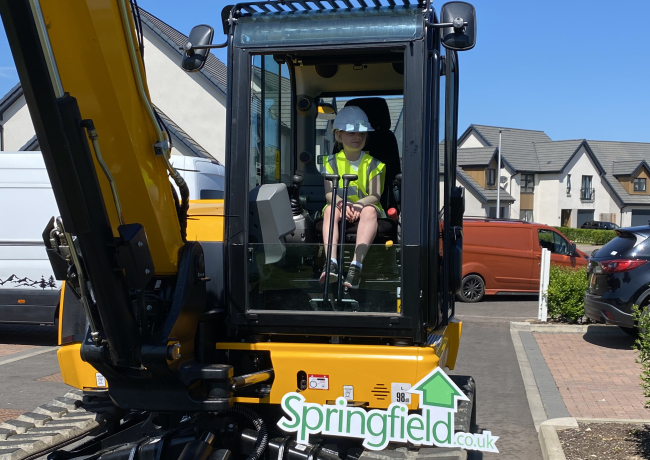 Learn more about our engagement with the village communities, in this short video:
Work with schools
Community engagement has underpinned the success of our business for generations, and we have a number of initiatives in place to create opportunities in the places where we develop. It is also a central component of our early year careers strategy, and allows us to engage with young people at an early stage, and open their eyes to the opportunities available within the industry.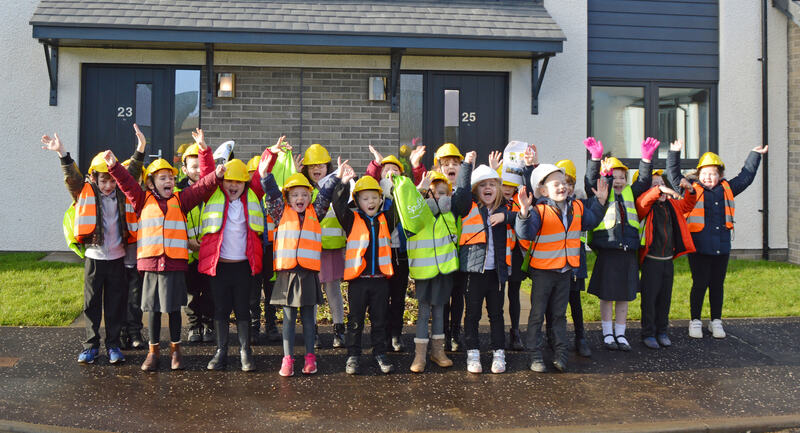 Planning
Expanding on the work we already do with community engagement, as set out in our 2022 ESG strategy, we are committing to introducing our own good practice standards for community engagement within the planning process, going beyond the minimum requirements. For planning applications that are classed as 'major', which usually involve the delivery of over 50 homes, as well as hosting two public consultation events to increase accessibility and encourage more people to engage we will host an on-line Q&A session and offer our engagement through the local primary school.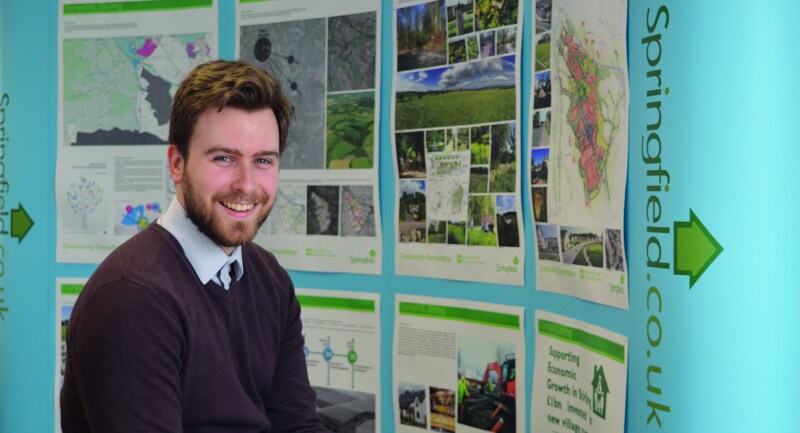 Supporting the wider community
Across the Springfield Group we're keen to support local groups, charities and organisations in communities where we are working. We believe that donations to small, local charities proportionally make a bigger difference than those given to a large, national charity. We also believe that smaller local charities or groups benefit from powerful local reach, giving them a strong understanding of a community's needs.

That's why we look to support smaller causes with a focus on mental wellbeing, young people, the elderly or those who are disadvantaged in some way. In the last financial year alone, we supported nearly 100 charities, groups and organisations across Scotland.
Health and Safety
The Springfield Group is committed to ensuring that all aspects of Health and Safety is a priority across its operations. We promote a positive culture to ensure safe working at Springfield for all employees, sub-contractors and visitors within our sites, our sales centres, our kit factories and within each of our offices.
Springfield has a comprehensive health & safety management system across all parts of the Group and is supported by an independent SHEQ team, headed up by our Group SHEQ Director. We are currently working towards ISO 45001 certification as detailed in our published Environment & People strategy. We have a site inspection strategy that includes visits from our Group SHEQ Director. We also deliver a training programme, with the training at site level required for both employees and sub-contractors.
We closely monitor and report on Health & Safety performance to our Board and to regulatory bodies where required. The Annual Injury Incidence Rate (AIIR) is used to benchmark performance within the UK housebuilding industry. It is calculated by the number of incidents divided by the average number of people in employment in the 12-month reference period. In financial year 2021/22 we calculate that we had an AIIR rate of 184 which compares favourably with rates reported across the housebuilding industry.