We have a great company because we have great employees.
Sandy Adam, Chairman
And that's by design. At Springfield we work hard at making sure our employees are motivated to look after our customers and support our values and ethos. A Springfield apprenticeship develops, in young people, the knowledge, skills and judgement for workplace success. A combination of education and hands on experience gives apprentices the right mix of technical and practical skills to start a career that can last a lifetime.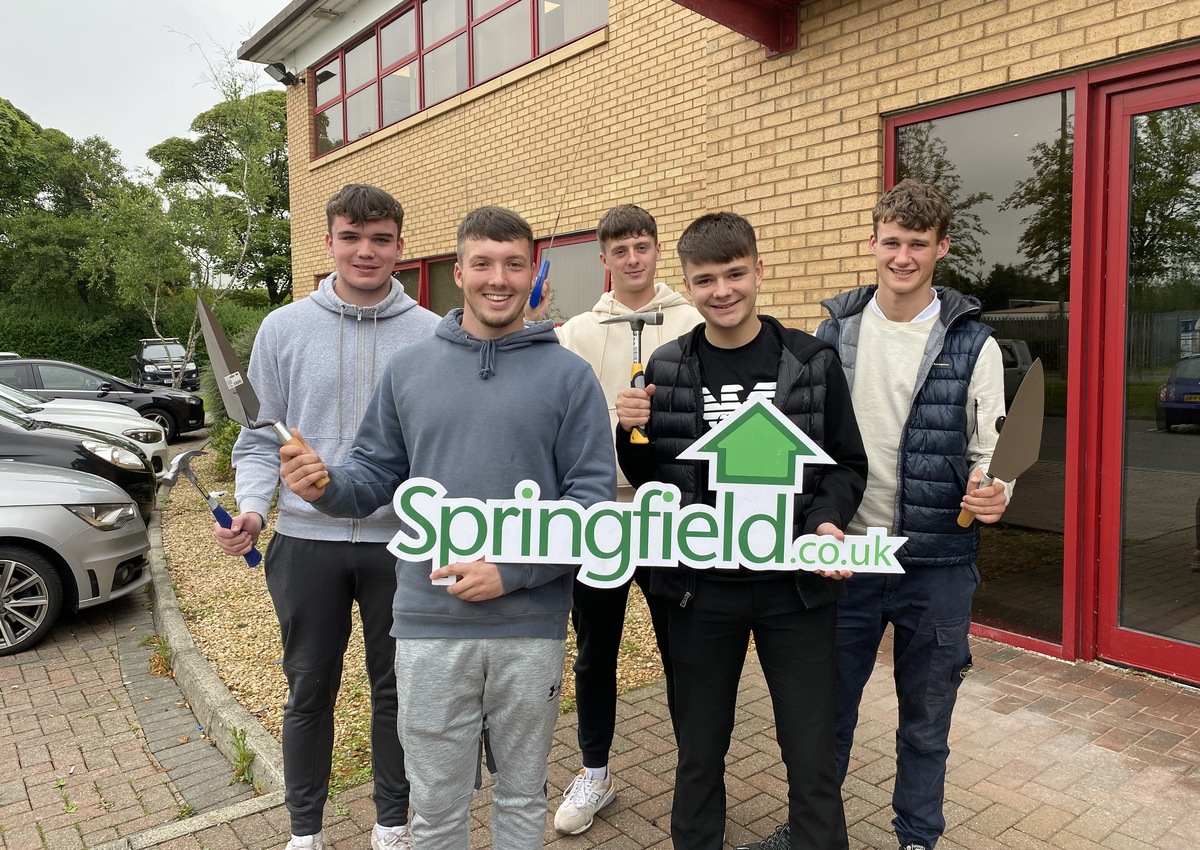 Which Apprenticeship?
The first thing you should do is find out which career you are interested in. These are the apprenticeships that you could do with Springfield:
Site Joinery
Bricklaying
General Construction Operative
Painting and Decorating
Taping
Scaffolding