Environmental, Social and Governance (ESG)
As an AIM listed business, Springfield Properties plc has mature governance across the whole spectrum of its operations. Governance is a crucial part of our approach to ESG, this ensures continued commitment to our strategic objectives through everything we do.

ESG Committee
An ESG Committee was formed in August 2022. The Chief Executive leads the Committee which meets quarterly and reports to the PLC Board. Our Non-Executive Director designated for ESG and Group Directors from Safety, Health, Environment and Quality (SHEQ), Human Resources (HR) and Corporate Communications make up the membership.
The ESG Committee overseas delivery of our strategic objectives on ESG reviewing progress and identifying risks against the more detailed ESG plan. The ESG Committee feeds into our PLC Board with a report at each Board meeting. Within the Governance Structure, our Group Directors own objectives which they deliver for the business and report on operationally as well as through the ESG Committee.
Employee Engagement on ESG
Ahead of the launch of our ESG Strategy the Chief Executive wrote to each of our employees about Springfield's passion for ESG. The emphasis in the letter was about the importance of Springfield doing the right thing to protect the environment for future generations and to support customers, employees and people living in the communities in which we build.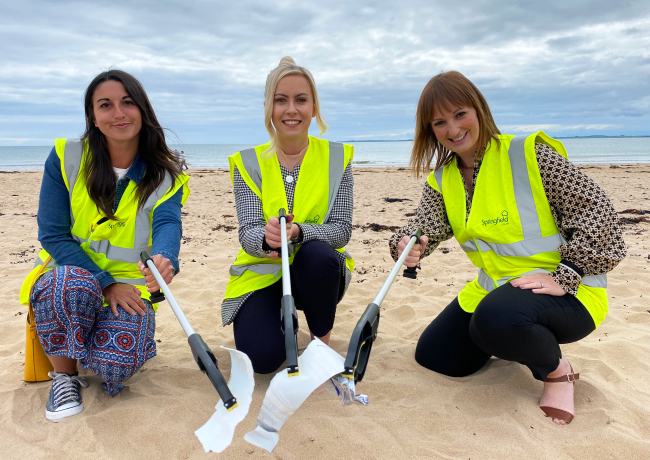 Our intranet is used to communicate related good news stories and to ensure progress against strategic ESG objectives filters through all levels of the business. Our 'Green Ideas' scheme is also in place within our intranet to encourage all employees to come up with new ideas to cut carbon.
Taskforce on Climate-Related Financial Disclosures (TCFD)
We will make our first TCFD compliant disclosure within our 31 May 2023 Annual Report and Accounts. The disclosures are required to disclose the steps we have taken to incorporate climate-related risks and opportunities into our risk management and strategic planning processes. It will provide information on four elements of our organisation's operations, namely governance, strategy, risk management and metrics / targets.

Ahead of our first formal TCFD submission, we have followed best practice and reviewed our environmental and social sustainability risks on a register, noting how the risks were identified. The risks have been listed alongside existing controls that we have in place, how we are monitoring them, our business outcomes and any further actions that we deem as required.